Todays Intuitive Reading Helps You Navigate from Chaos to Calm.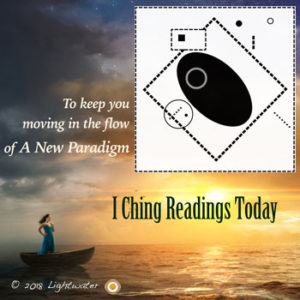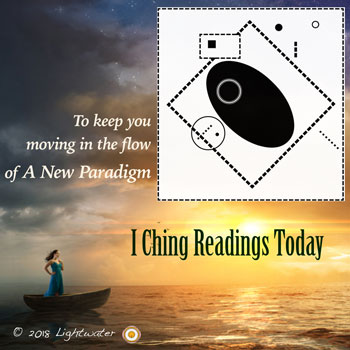 Taking part in Todays Intuitive Reading makes you part of a collective movement to transition from the old societal paradigm of greed and fear to a New Paradigm based on co-operation and the healthy nourishment of mind, body and spirit.
Our Mind Exercises and Transformation Games are developed to help you go within and navigate change! Our goal is to strengthen mindsets and behaviors that feed joy, personal responsibility and sustainable prosperity.
Todays Intuitive Reading is compiled by Rheanni Lightwater for January 11th – 23rd, 2020. 
To Receive Automatic Energy Updates from Rheanni, SIGN UP HERE.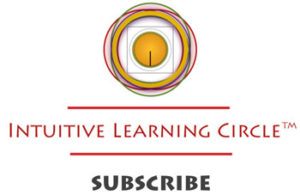 Rheanni uses the I Ching or The Book of Change ~
"The I Ching may be the oldest book on the planet. Like the Old Testament, the pyramids, and the great Gothic cathedrals, The Book of Change was a cooperative effort spanning many centuries… early authors of the I Ching observed the stars and tides, the plants and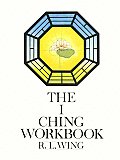 animals, and the cycles of all natural events. At the same time, they observed the patterns of relationship in families and societies, the practice of business, the craft of government, the grim art of warfare, the eternal human dramas of love, ambition, conflict, and honor. They made no attempt to create a fixed chart of the cosmos. Instead, they organically grew a guide to the way things change: a marvelous, fluid, interconnected systems of relations…
– The I Ching Workbook, R.L. Wing
The reading is accompanied by a variety of free Transformation Games and Mind Exercises by Rheanni that are intended to help you get present, grounded and centered so you can actualize your heart's desire in the New Paradigm.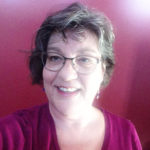 Remember, the I Ching doesn't work like horoscopes, there's really no set way to predict what the next Hexagram might be in advance, so these readings are always a work in progress! Universal chi flows organically and we are a part of it. What we do affects it and we are affected in return. Of course, it's wisest to work with the cosmos and follow the flow rather than trying to control or resist it. Because of that, learning to navigate the flow consciously is what I consider the ultimate in both creativity and surrendering.
Get a private Intuitive Reading with Rheanni using The Book of Change.
---
Gaining a Larger Perspective on the Current Flow
2019 has been the Year of the Yin Earth Boar or Pig in Chinese Astrology. Traditionally, the positive qualities of an Earth Pig is abundance in love, luck, health and money. However, as we get closer to the end of the Chinese year (Jan.25th, 2020), the dark side of abundance has become more and more apparent. In the rush to acquire what is wanted, we often neglect to care for what is needed:
"The situation has been less than harmonious for quite some time, yet this condition of discord has been tolerated. Under these circumstances things will continue to degenerate." ~ Hexagram #18 REPAIR  The I Ching Workbook, R. L. Wing
Rat is the first in the 12-year cycle of Chinese zodiac, whereas the Pig is the last. The Year of the Yang White or Golden Rat starts officially on February 4th, 2020. That means we're completing a great karmic cycle and about ready to launch into a new cycle. But don't be so quick to go after that cheese! Although industrious and fertile, the medicine of Rat has a downside that is reflected by the recent change in the flow of the Tao: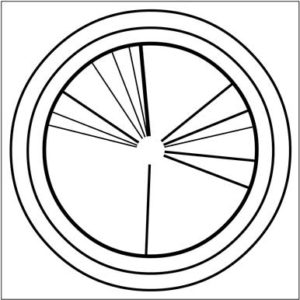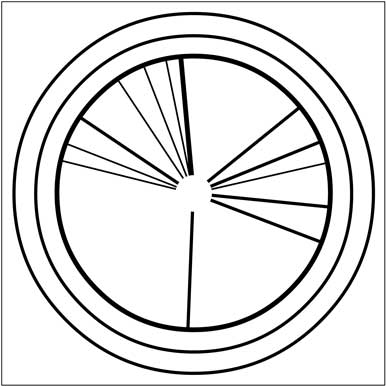 "The rat feeds off of those things that have been discarded and left to rot without thought. When this condition is ignored, dis-ease and pestilence is allowed to spread throughout the entire community, infecting even those on the periphery who are innocent.
Do not leave your business unfinished if you wish to be free of vermin.
Clean your house and learn from what has been wasted. In that way, you may use your experiences to fuel your spiritual growth and continued happiness."~ Gifts from the Rainforest, R. Lightwater
Todays Intuitive Reading – January 11th, – January 23rd, 2020 (approx).
The completing cycle of collective karma has to do with authority, avoidance and responsibility. Where are we with that? The flow of the I Ching suggests that we are in need of reform and REPAIR, especially in our environment:
"A change is occurring, whether in your own objectives or in the situation around you… By adapting to the realities around you at this time, you will find peace of mind and success." ~ Hexagram #17 REPAIR
This Feng Shui exercise is very useful anytime we going through significant changes. That includes changes of the season and the New Year.
January Intentions – Looking forward and Back
Continue to be careful about what kind of  intentions you set for yourself during January. The Year of the Rat is fast approaching and the flow of the Tao  has moved to Hexagram #18, REPAIR. Channel this key transitional energy of the New Year into making reparations and completing unfinished business before you launch into something entirely new.  Your future will be much brighter if you do.
"You have become aware of past mistakes that must be rectified… you must proceed with great sensitivity, since the changes in your life could hurt those dear to you." ~ Line two; Hexagram #18 REPAIR The I Ching Workbook, R. L. Wing
The main text for Hexagram #18 Repair reads:
"The object of your inquiry is in a deep state of disrepair… You cannot ignore, or discount as unimportant, even the smallest detail of any situation over which you wish to maintain control. All things have built-in weak points, places that decay and eventually collapse. This is especially visible in human affairs.
Stop now and think about it. Your problems may seem to be overwhelming; things appear to be out of hand. Yet the hexagram REPAIR bodes great success. Through work you have the opportunity to totally eliminate the past indifference that has created the present uncomfortable situation. Work hard. You can see the problems clearly. The timing is excellent for making amends. Do not be afraid to take assertive action. Outside forces do not influence the situation. Your own past attitude has allowed the damage to occur, making you uniquely equipped to REPAIR it.
Before taking action, it is important to consider the winding path that has led to this state of decay. Only through intelligent deliberation can you be certain that the action you take is correct. Think it over carefully. The original Chinese text recommends three days of consideration before making a move, but you will know when to act by the nature of what you propose to do. The correct actions now are constructive rather than combative and lay the foundation for continued growth toward the good. This is not a time for radical or reactionary reforms. Look, instead, for an avenue of constructive action, an area of positive growth. Be energetic once you've found your path of action. Don't be lulled into inertia by the magnitude of the task. The situation will develop new energy and inspiration once the problems are removed. Also remember that you must keep things in line once the change has been made. Don't slip back into an attitude of complacency. Your problems could easily recur."
~ Hexagram #18 REPAIR  The I Ching Workbook, R. L. Wing
 ~ Important Things To do During this Time
~ Know when you're not heading in the right direction and make a course correction quickly. If you're not sure a certain decision or intention is right for you, slow down and listen to your gut instincts. You can hone your intuitive abilities using Dog Medicine.
~ Simplify how you're approaching your life. Many people try to resolve their problems by catching up, doing more and letting themselves get pulled off track by a thousand different distractions. Although it's more exciting, this habit actually causes more complications, burn out and overwhelm. In the end, all that energy spent gets wasted!
~ Keep your energy field and chakras clear of electro-magnetic debris and polarity imbalances.
~ If you've experienced a recent shock (and most of us have) do something quickly to RESOLVE it.
~ Use the power of your word to discard outdated agreements that waste your time and energy.
~ Develop your spidey-senses! There are people out there that are looking to shame and blame others to avoid their own responsibilities. This is not the time to let yourself get caught up in projections or take the fall for someone else!
In Closing ~
Refer to the Transformation Games and Exercises below to help you with the energy you're channeling through your chakras. It's really important to your health that they be kept as clear and balanced as possible.
"You are in position to assume the responsibility for a long-needed reform. Do it… Work hard. You can see the problems clearly. The timing is excellent for making amends." ~ Hexagram #18 REPAIR  The I Ching Workbook, R. L. Wing
---
There have been so many overwhelming events in the environment and shocks to the system, your auras might actually collapse. Use Self-care Formula #3 from SOS – Soul Oriented Solutions to get them rebooted quickly. Your Free Gift for Subscribing:
---
What's Next? Personal Growth and Self Care Games for Todays Intuitive Reading.
Recommended Transformation Games and Mind Exercises to Keep You Moving with the Flow, Rather than Against it.
Because the chakras react to and reflect other subtle energy systems, an imbalance in one of the seven Primary Chakras is usually an indicator of a deeper imbalance affecting many people. Therefore, we're using the Primary Reiki Chakra Keys to help you identify what needs correction and bring new meaning to the old axiom: "When I heal myself, I help to heal the world."
Directions: Gaze at each Circle and ask: "Is this chakra balanced?" If the answer is no, click through to the game or exercise and see if it helps.
The healing recommended on this level is associated with the Root Chakra. This Transformation Game helps you release past patterns of fear, hatred or abuse that are causing a lot of societal confusion about what to do next.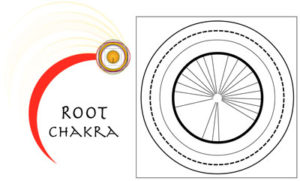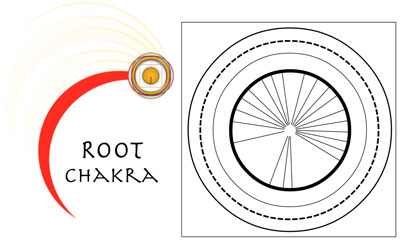 Find out more about the First Chakra>

The balancing recommended on this level is associated with the Second Chakra. The environment in your second chakra is very important to your self-care and emotional safety. This SOS Exercise will help you program your Second Chakra to create internal safety.
.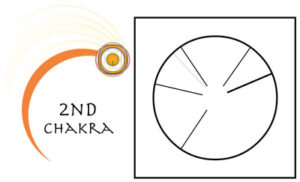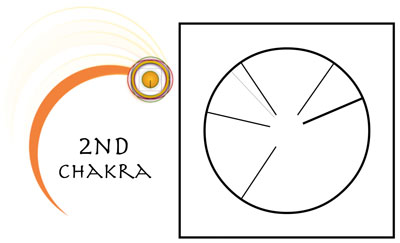 Find out more about the Second Chakra>

The healing recommended on this level is associated with the Third Chakra. Listening to your gut is invaluable in times of gaslighting and social upheaval.  Repair your priorities by clarifying what's really important to you and identify problems that may be affecting your health with this helpful Transformation Game.
!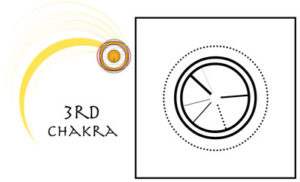 Find out more about the Third Chakra>

The healing recommended on this level is associated with the Heart Chakra. Many of us are suffering a deep sense of grief and loss over so many world events. This self-care formula from RESOLVE will help you open your heart to the possibility of healing.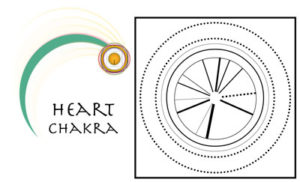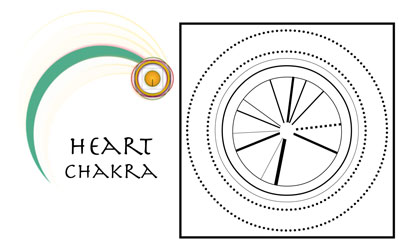 Find out more about the Fourth Chakra>

The healing recommended on this level is associated with the Throat Chakra. The Fifth Chakra works with your Agreements to help you create your physical, mental and emotional health. Access the power of your word with this informative Mind Exercise.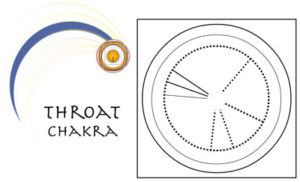 Find out more about the Fifth Chakra>

The healing recommended on this level is associated with the Third Eye. As we begin this new year, certain projects or activities may no longer be productive for you. This Transformation Game will help you go within, see what's really important and simplify your life. 
.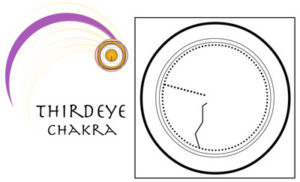 Find out more about the Sixth Chakra>

The healing recommended on this level is associated with the Crown Chakra. If you are laboring under the burden of a lot of shame and blame, set limitations that are strong enough to maintain healthy boundaries and stop being the scapegoat with the help of this Transformation Game.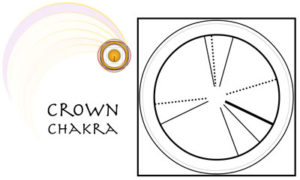 Find out more about the Seventh Chakra>
Thank you for joining with us for Todays Intuitive Reading and being a part of the movement into the New Paradigm!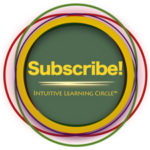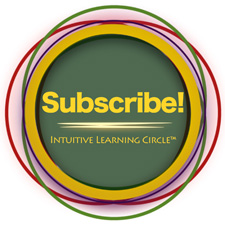 Please share if you know someone you think could benefit.
---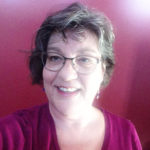 Todays  intuitive reading is put together by Rheanni Lightwater and inspired by – The I Ching Workbook by R. L. Wing.
If you would like more help, find out about Rheanni's Intuitive Readings and Clearings (Long Distance or Visit Santa Fe)
Long distance intuitive readings are available with Rheanni (Ray-ah-nee). Call her at (505) 271-4612 between 10:00am – 5:00pm, Monday through Friday to schedule.
---
Disclaimer:
Todays Intuitive Reading should not be considered as an exclusive method of treatment. The appropriate medical or psychotherapeutic authorities should be consulted for the diagnosis and treatment of any medical or psychological condition. The information and practices described on this website are best considered as an adjunct to orthodox medical or psychological treatments.