Todays Intuitive Reading Helps You Navigate from Chaos to Calm.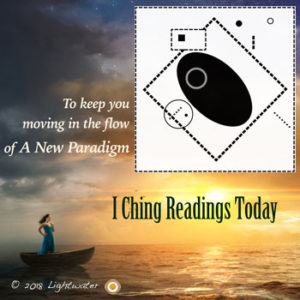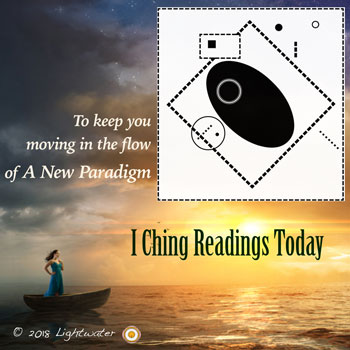 Taking part in Todays Intuitive Reading makes you part of a collective movement to transition from the old societal paradigm of greed and fear to a New Paradigm based on co-operation and the healthy nourishment of mind, body and spirit. Our Mind Exercises and Transformation Games are chosen to strengthen mindsets and behaviors that feed joy, personal responsibility and sustainable prosperity.
Todays Intuitive Reading is compiled by Rheanni Lightwater for the time period between September 20th – October 8th, 2018.
Rheanni uses the I Ching or The Book of Change ~
"The I Ching may be the oldest book on the planet. Like the Old Testament, the pyramids, and the great Gothic cathedrals, The Book of Change was a cooperative effort spanning many centuries… early authors of the I Ching observed the stars and tides, the plants and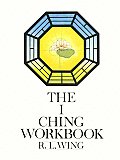 animals, and the cycles of all natural events. At the same time, they observed the patterns of relationship in families and societies, the practice of business, the craft of government, the grim art of warfare, the eternal human dramas of love, ambition, conflict, and honor. They made no attempt to create a fixed chart of the cosmos. Instead, they organically grew a guide to the way things change: a marvelous, fluid, interconnected systems of relations…
– The I Ching Workbook, R.L. Wing
The reading is accompanied by a variety of free Transformation Games and Mind Exercises by Rheanni that are intended to help you get present, grounded and centered so you can actualize your heart's desire.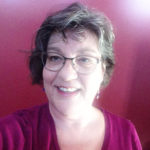 Remember, the I Ching doesn't work like horoscopes, there's really no set way to predict what the next Hexagram might be in advance, so these readings are always a work in progress! Universal chi flows organically and we are a part of it. What we do affects it and we are affected in return. Of course, it's wisest to work with the cosmos and follow the flow rather than trying to control or resist it. Because of that, learning to navigate the flow consciously is what I consider the ultimate in both creativity and surrendering.
Get a private Intuitive Reading with Rheanni using The Book of Change.
---
Todays I Ching Reading: 
Gaining Perspective on the Current Flow
In general, the world is playing out collective karma regarding authority, avoidance and responsibility. We each have our own roles in what is going on and a part to play in how it resolves. That means the "correctness" of your choices and actions are very important to how things turn out overall.
In Chinese Astrology, 2018 is the Year of the Earth Dog. The year favors those who respect others, are loyal to their principles and who are willing to work. It's a good year for building, getting settled and relating well. Perhaps most importantly, it's a time of learning to trust your intuition. More about Intuitive Guidance in the Year of the Dog >
The favorable energy for building is good for those who are consciously putting together the foundation for new ways of being that support the Earth and her inhabitants. New pathways and opportunities are opening up for those who are willing to make the effort. Those who cling to the way things used to be (or how they think they should be) are in for quite a bit of disappointment and frustration.
For much of the past decade, the I Ching flow has moved in and out of Hexagram #23  Deterioration quite frequently. Because institutions have been falling apart and operating under chaos, it's always a good idea to keep your boundaries strong and know how to stay grounded in the truth.
The flow of the Tao has just changed on Sept. 20th to Hexagram #28 CRITICAL MASS and will remain there for two weeks or so – which is until approximately October 8th. The text explains the nature of this energy:
"In an atom, when CRITICAL MASS is reached, it is a time when several heavy particles are occupying the same space, thereby, creating extraordinary events and catastrophic chain reactions. In much the same way, the current situation is becoming weighted with a great many considerations. There are numerous decisions pending, the air is full of ideas with all their ensuing multifarious possibilities, and the ponderous affairs of the people around you are pushing into the foreground…
Your environment is rapidly becoming the meeting ground for many of the major circumstances affecting you. These things will take up a great deal of your time, space and energy. More and more of your attention will be demanded by these very real imperatives. There is a lot going on, the situation is excessive and may reach CRITICAL MASS soon."      The I Ching Workbook  ~ R. L. Wing
 ~ Most Positive Aspects of This Time:
The New Paradigm of equality, cooperation and sustainable prosperity has been planted in the collective mindset and it needs the mindful attention and actions of determined people to strengthen its progress. One positive action that would help you make the most of this time is to consider a Feng Shui session to firmly ground your home and/or office in the New Paradigm. Doing so will help you:
Stay focused on your priorities. They are important and so are you!
Make sure you're grounded in your business plans and aspirations. If you haven't been getting enough support, it's time to get serious about finding some.
Remain in your power. Cultivate discernment and recognize projections.
Exercise plenty of caution when deciding who to believe.
Be practical and have a plan for escaping harmful situations.
~ Most Negative Aspects of this time:
There's a lot of anger and righteous indignation coming out of the Old Paradigm and if you're open to it, your emotions may feel quite out of control. It will be easy to get caught up in extremes, dramas and distractions. You'll need to know how to say "no" more than usual, curb your emotions and be sure to close those doors that lead back to suffering. If you're starting anything new, the text warns:
"When embarking on an important endeavor, it is necessary to pay particular attention to details at the beginning. The times are indeed extraordinary, and you must be particularly careful to proceed in the right way. Being overly cautious is not a mistake." The I Ching Workbook  ~ R. L. Wing

Power grabs, psychic attacks and even physical attacks are another sign that you need to get serious about leaving certain situations. If you must stay, be as emotionally strong and decisive as possible. This is not a good time to show any form of weakness or passivity. If you handle things this way during times of CRITICAL MASS, you could easily wind up losing a lot of ground on projects or relationships that are very dear to you. However, if you are actually not well physically, this is not a great time to try and tough it out. Instead, escape from unnecessary pressures. It's okay to take time off, get away and nurse yourself back to health.
Stay aware of how you're spending your time and energy – expenditures of money and material goods are still very vulnerable to falling back into unconscious patterns of greediness or doing too much. See things clearly and be sure you're heading in the right direction. If you get overwhelmed, step back and get clear.
Continue to hone your discernment about when someone is lying and don't be surprised if your own ego has been the worst offender. Detach from its delusions as soon as possible.
Over these next two weeks it may feel like old emotional crisis are returning to haunt you yet again. However, haunting is not always a bad thing. Perhaps you're ready to dispense with it for good this time. You could be getting very close to a break through. A positive, moderate path, with the support of other positive people is what will work the best.
Important Qualities to Develop During This Time
Exercise staying calm.
Follow through on your agreements. Dispense with agreements that take advantage of you or place you in a compromised position.
Be willing to take a stand and rely on the resilience of your character to see you through.
Likely Outcome
"Above all, when CRITICAL MASS is imminent, action must be taken. Whether this is a carefully considered escape or a resolute determination to dispense with what is to come, success surrounds those who remain strong and certain within." ~ The I Ching Workbook, R. .L Wing
---
Recommended Transformation Games and Mind Exercises to Keep You Moving with the Flow, Rather than Against it.
Because the chakras react to and reflect other subtle energy systems, an imbalance in one of the seven Primary Chakras is usually an indicator of a deeper imbalance affecting many people. Therefore, we're using the Primary Reiki Chakra Keys to help you identify what needs correction.
Gaze at each Circle and ask: "Is this chakra balanced?" If the answer is no, click through to the game or exercise and see if it helps.
What's Next? Personal Growth and Self Care exercises for Todays Intuitive Reading
The healing recommended on this level is associated with the Root Chakra. Get relief from past patterns of emotional turmoil with this powerful Transformation Game.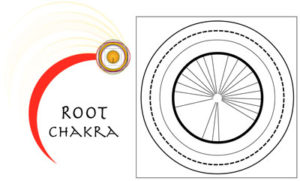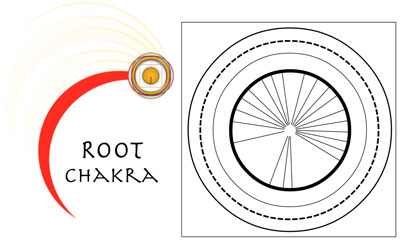 Find out more about the Root Chakra>
The balancing recommended on this level is associated with the Second Chakra. This Mind Exercise can help you make your environment more supportive.
.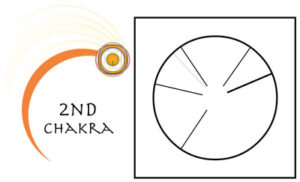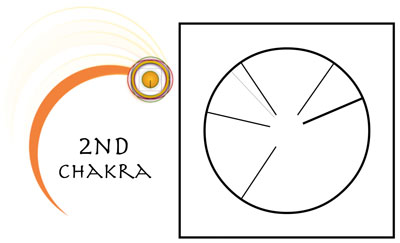 Find out more about the Second Chakra>
The healing recommended on this level is associated with the Third Chakra. Your gut instinct is the best lie detector and has all the information it needs – as long as you're present and paying attention! It's just that for some reason, the information is being blocked from your conscious awareness and you can't see the signs…
Play this Mind Exercise to increase your awareness.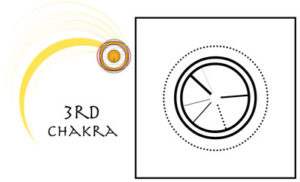 Find out more about the Third Chakra>
Get Grounded and Stand in Your Truth.
The healing recommended on this level is associated with the Heart Chakra. This Mind Exercise helps you to stay grounded in the truth and repel unwanted interference from others.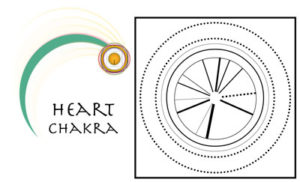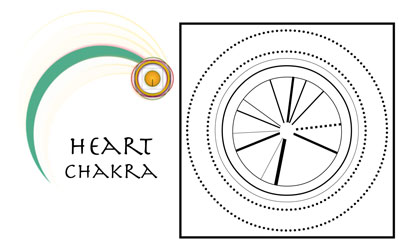 Find out more about the Fourth Chakra>
Clear Perception Helps you Head in the Right Direction
The healing recommended on this level is associated with the Throat Chakra. Come into the flow of the Year of the Dog, balance your senses, enhance your inner direction  and stay on track with your agreements.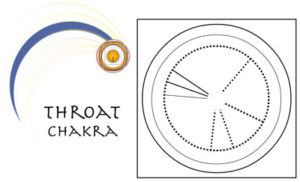 Find out more about the Fifth Chakra>

The healing recommended on this level is associated with the Third Eye. Enhance your intuition so that you'll more easily know when to get out of the way.
.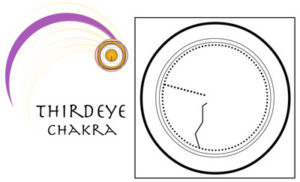 Find out more about the Sixth Chakra>
The healing recommended on this level is associated with the Crown Chakra. You may need to make decisions about your priorities and your next move. Your better angels are ready to guide you. Ask for help and assistance will be given.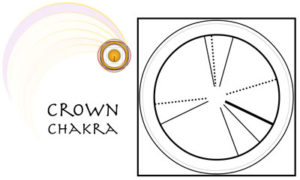 Find out more about the Seventh Chakra>
Thank you for joining with us for Todays Intuitive Reading and being a part of the movement.
Please share if you know someone you think could benefit.
---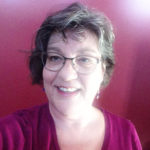 Todays  intuitive reading is put together by Rheanni Lightwater and inspired by – The I Ching Workbook by R. L. Wing.
If you would like more help, find out about Rheanni's Intuitive Readings and Clearings (Long Distance or Visit Santa Fe)
Long distance intuitive readings are available with Rheanni (Ray-ah-nee). Call her at (505) 271-4612 between 10:00am – 5:00pm, Monday through Friday to schedule.
---
Disclaimer:
Todays Intuitive Reading should not be considered as an exclusive method of treatment. The appropriate medical or psychotherapeutic authorities should be consulted for the diagnosis and treatment of any medical or psychological condition. The information and practices described on this website are best considered as an adjunct to orthodox medical or psychological treatments.