How to Achieve Your Goals for Business Using Office Feng Shui ~
As your business changes and grows, it's important to keep some fundamental principles about office Feng Shui in mind so that your goals for success are properly supported.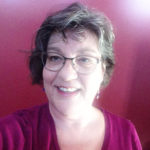 In this article I'm going to share several basic issues and remedies I often use when working with clients who want to know how to set up their office or studio space for success. Then, just for some added fun and insight, we'll also use some Intuitive Learning Circles™ to help you zero in on what your intuition says about the space you work in!
---
Principle #1: Productivity
A smart business owner or professional pays close attention to their office or workplace environment and uses proper input to increase productivity.
What are some of the things to think about? What would a Feng Shui expert ask you? Certainly, a reliable practitioner would want to find out if something about your office is keeping you from doing your best. It's easy to get distracted by non-essential details. You can clarify that for yourself a bit by using the Mind Exercise below.
Take a break from your busy day, slow down and see your business environment as it is right now.
This Intuitive Learning Circle™ from Gifts from the Rainforest will help you slow down, tune into your intuitive senses and clarify what's going on. Simply gaze softly at the Circle for a few moments with a soft gaze. Relax and allow your mind to to get still.
Use these positive affirmations while you take a few breaths:
"I slow down. I choose to be calm and centered."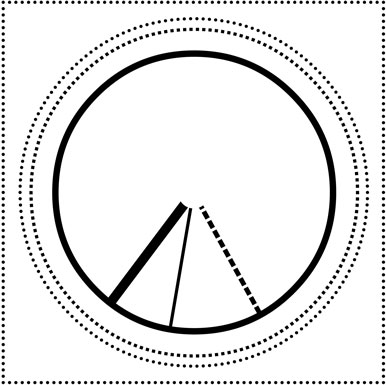 It often helps to imagine that everything is moving in slow motion. Once your mind has stopped chattering, you'll be able to focus on your business priorities with greater accuracy.
"I know what my primary business goals are."

Now, turn your attention to your actual, physical working environment as it is right now:
What is your overall impression?
Do you feel productive there? Do you feel comfortable?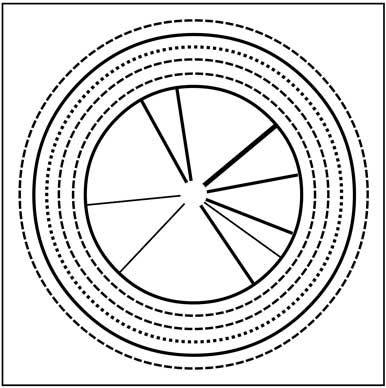 Does anything distract you?
If so, make a note of whatever distracts you and we'll come back to it later.

Principle #2 Grounding
A smart business owner makes sure that they feel grounded in their working environment.
If the space is not grounded, your success is being severely compromised. It's wise to rectify this situation as soon as possible.
Here is another Intuitive Learning Circle™ that's about being grounded. Use it in the same way you used the previous Circle, except this time, make sure both feet are on the ground. Remember to relax and gaze at the Circle with a soft focus!
"I am well grounded in the intentions I have for my business."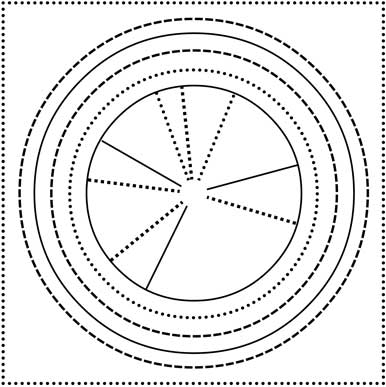 Now, ask yourself another set of questions: "Is this room grounded? Am I able to think clearly in my environment?
Do I easily get overwhelmed?"
If you're having a problem here, it's a really good idea to get the room grounded. You can either get professional help or you could try standing or sitting in the middle of the space and use this affirmation while you gaze quietly at the Circle above. "I am grounded in this space."

I also use obsidian to keep spaces grounded here in the Southwest area of the United States. Find a good size rock and place it somewhere unobtrusive as close to the center of the room as is practical.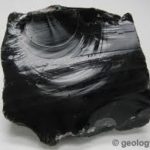 You may have you own favorite techniques for getting grounded. Go ahead and try them. You can confirm whether it's worked or not by looking at the Grounding Circle above again and asking, "Is the space grounded now?"
If not, keep trying other techniques until the answer comes back positive. If you are having trouble getting grounded yourself, you can try one of my favorite Mind Exercises from SOS – Soul Oriented Solutions. 
Principle #3: Support
A smart business owner makes sure that their environment supports their intention.
If you own a restaurant, you'll want it to have an atmosphere that suits the style of eating establishment you have in mind. The needs of a fast food deli, for instance, would be quite different from a place intended for fine dining. The same goes for every kind of business – if the atmosphere doesn't "feel" right, it's success will be compromised. That's one reason why it's usually a very good idea to keep your home office out of your bedroom. Usually sleeping well and business productivity don't mix very well.
Sometimes it's hard to know whether you're on track, so here is another Intuitive Learning Circle™ to help you tune into the overall "feel" of your working environment.
As you look at this Circle, imagine your space again in your mind's eye, then ask yourself these questions: 
"Am I feeling nurtured here? Do I feel stressed here? If so, when?"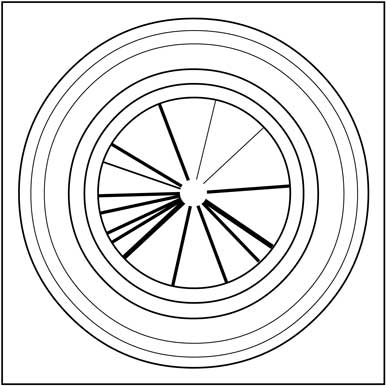 "What is distracting me from productive activities that are in the best interest of my business success?"
Remember if there's anything about your office feng shui that's distracting you. Use this Feng Shui Mandala for Receptivity to relax and help you formulate the changes that would help you. Ask yourself: 
"What needs to change?"
Consider moving, clearing or re-organizing whatever is distracting you.
If you're not feeling supported in your workplace, there could be many reasons. Again, calling in a professional is probably a good idea, however, if you enjoyed playing Office Feng Shui, you could find some remedies at our online store, Feng Shui Healing Arts.
---
Rheanni Lightwater is a Reiki Master, Hypnotherapist and Medical Intuitive specializing in space clearing and Feng Shui in Santa Fe NM and also serves the Albuquerque, Rio Rancho and surrounding New Mexico area.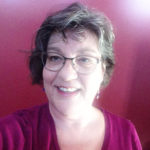 Make your appointment today:
Rheanni Lightwater CHT, CKP
business (505) 271-4612
Soul Resources, LLC – Santa Fe, New Mexico
What can an Intuitive Feng Shui Consultation do for you?
• Set up an overall atmosphere that is welcoming, warm and comfortable.
• Establish clear goals and positive input to enhance all major aspects of your life or bagua: career, self-cultivation, health, family, wealth and prosperity, reputation, love and marriage, creativity, children, helpful people and travel.
• Bring a more harmonious flow into your environment so that you can more easily achieve your goals.
• Provide tips and assistance in making significant life changes such as: getting married, having children and new career directions.
---
Return to Todays Intuitive Reading>