The Intuitive Learning Circles are based on the contributions of many fine teachers and innovative systems of natural healing and personal growth, including:
Reiki, Vipassana Meditation, Cranio-sacral Therapy, Homeopathy, Somatic Education, Peruvian Shamanism, Hypnotherapy, Five Element Theory, Dream Work, Trans-generational Work, Hawaiian Huna, Regression Therapy, Feng Shui, Touch for Health, The I Ching, Applied Kinesiology, Neuro-linguistic Programming, Tibetan Energy Work and Focusing.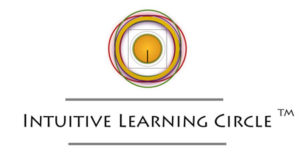 Special thanks is due to the late author and Chiropractor, Dr. Victor Beasley for his influential book, Intuition By Design. Without his ingenious design for energy geometrics, the Intuitive Learning Circles™ would not exist.
The Intuitive Learning Circles are developed and published by Soul Resources LLC.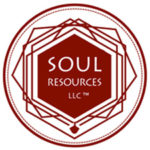 ---
What if you're having trouble using the Intuitive Learning Circles?
Tips and Troubleshooting-
Here are the main reasons that could happen and what to do about them:
Like any learning process, you are in control. Emotional releases and integration happen best when a person engages their imagination and opens to whatever feeling comes up. Be kind to yourself and accept where you're at.

If you're using the Intuitive Learning Circles near computers or electronic devices, strong electro-magnetic frequencies could interfere with your ability to relax and shift your energy. If that happens, turn off or move away from electrical devices and go back to your formula to see if the process is working better.
Mind Body Integration
See if your thinking starts to move again. Let negative self-talk go by breathing through it.
Take several deep breaths and relax while you gaze into the Circle. Imagine that you can use it to focus in on a thought, experience or conflict that's causing a problem for you, like a bull's eye.
Imagine the problem is melting or send a beam of light directly to the blockage. Allow your laser beam to break up the fixation or melt it until it's gone. Take all the time you need.
 Once you're finished, go back to where you left off and complete whatever you were working on.
If you're already clear and in balance, looking at a Circle will do nothing. If you've selected a process that you don't really need, the Circles will do nothing. Individual Circles can, however, help you access answers. Just ask, "what do I need here?" Then trust the answer that comes.

Finally, relax! The Intuitive Learning Circles aren't about "doing it right", they're about opening up to the possibilities!
---
What's your return policy?
We want you to be happy. Return any of our products--no questions asked--within 30 days of purchase.
---
Do you ship oversees and to P.O. boxes?
To the best of our abilities, we'll ship your package anywhere that can accept deliveries.
---
Do you have customer service?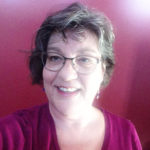 Rheanni Lightwater is available to answer your questions about the Intuitive Learning Circles. Please call 505-271-4612 between the hours of 10:00am - 5:00pm, Mountain Standard Time.
The purpose of the Intuitive Learning Circle™ website is been to give you additional resources to turn to when you're going through difficult times.
Please share IntuitiveLearningCircle.com with anyone that you feel might benefit from it.
Consider it a gift from someone that's been there and wants to share the little wisdom she's gained from her own experiences. Each formula and exercise has the potential to give some hope, inner guidance and clarity of mind if you're willing to try something new and different.
The mind is a powerful instrument. It can be your best friend or your worst enemy. If the Transformation Games and Mind Exercises have helped you to strengthen your belief in yourself, even in the smallest way, they have achieved their aim.
Connect with us:
Ask questions, request a training or share your experiences.
www.IntuitiveLearningCircle.com

Facebook: https://www.facebook.com/IntuitiveLearningCircle/
Linkedin: https://www.linkedin.com/in/lightwater