Intuition Training for Personal Growth in Santa Fe.
The primary purpose of Soul Resources workshops is to develop, publish and teach effective intuition training for personal growth and professional development.
Soul Resources LLC is co-founded and operated by Rheanni Lightwater, CHT, CKP and Robert S. Morrison, DCH.
The company was first formed in 2001 and is here to be a resource for accessible and affordable trainings that empower people from all walks of life to adapt to change quickly and bring themselves into balance in a new paradigm of personal responsibility.
We are an Approved School of Hypnosis by the American Board of Hypnotherapy and currently offer:
Grail Reiki Chakra Healing (In Person Attunements & Online Training)
Learning in the New Paradigm – Advanced Self-Healing and Awareness (Online Training)
Feng Shui for the New Paradigm – Healing the Relationship with our Environment

Advanced Energy Kinesiology Techniques

Manifest Happiness Power Circles
In addition, both Robert and Rheanni are Reiki Master Teachers, Karuna® Reiki Master/Teachers and have studied Peruvian Shamanism since 1998. Through innovative training, mentoring and individual sessions, these experienced practitioners are dedicated to bringing people to the realization that their lives are the result of their choices and decisions. This realization empowers them to take back their lives, improve their relationships and move forward in a powerful way.
*Note: Because of the personal nature of this kind of work, a brief, initial consultation with one of the instructors is required to make certain that the course you've selected is appropriate for you. Initial consultations are free and can be conducted over the phone, Zoom,  Facetime or in person.
---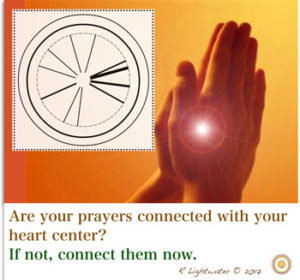 with Robert S. Morrison DCH or Rheanni Lightwater CHT, Reiki, *Karuna® Reiki and Grail Reiki Master/Teachers.
Energy Healing and Intuition Training for personal growth, self-care and empowerment. A brief, initial consultation is required to make sure that we're the right choice for you.
One Day Reiki Level One Trainings Coming Up:  February 16th, April 13th, or May 4th, 2019.
Private Attunements available call 505-271-4612.
---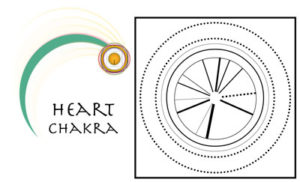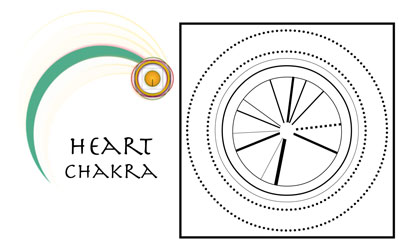 Advanced techniques and mentoring sessions with Reiki Master Teacher Rheanni Lightwater to strengthen, support and encourage your progress as an energy practitioner and Reiki student.
---
Approved by the American Board of Hypnotherapy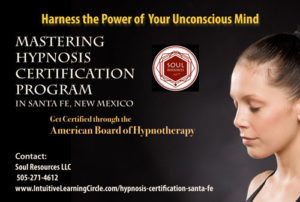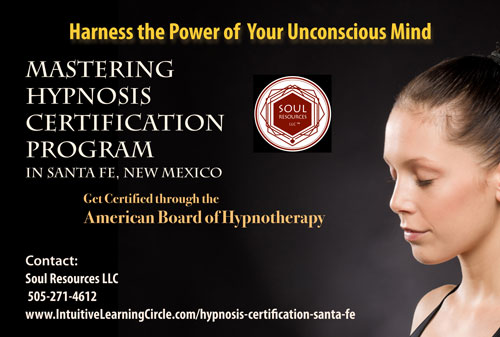 Be Certified as a Hypnotherapist over three full weekends of Professional Training with Instructor, Doctor of Clinical Hypnotherapy, Bob Morrison, assisted by Rheanni Lightwater, CHT Call (505)603-0112.
Next Training Dates: Fall, 2019
Details: call 505-271-4612.
Module I: Saturday and Sunday 10:00am – 6:00 pm
Master Trance Induction through the techniques of Milton Erikson, Estabrooks and Dave Elman. Learn general interview techniques and how to manage a hypnotherapy session from beginning to end.
Module II: Saturday and Sunday  10:00am – 6:00 pm
General Clinical Hypnotherapy techniques for smoking cessation, letting go of weight, pain control and desensitizing techniques. Legal and ethical considerations of hypnosis, such as scope of practice as well as beginning plans for marketing strategies.
Module III:Saturday and Sunday  10:00am – 6:00 pm
Performance Enhancement techniques, an introduction to NLP, Parts Therapy, Spiritual Hypnosis and trance induction techniques from the Intuitive Learning Circle method.
---
Intuition Training: Learning in the New Paradigm – Advanced Self-healing and Awareness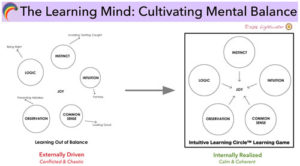 Dealing with learning challenges and accessing higher states of awareness can be a challenge. Rheanni Lightwater has come up with a new approach using the Intuitive Learning Circles.
This Online Course involves Personal Mentoring and Online Training.
Sample Introductory exercises:
---
Intuition Training: Feng Shui for the New Paradigm – Healing the Relationship with Our Environment
~ Coming Soon
Your relationship with the environment is a reflection of your relationship with yourself and all important aspects of your life. Enjoy Feng Shui Quizzes, Games, Workshops, Products and private sessions with Rheanni Lightwater and her ground breaking personal growth tools – the Intuitive Learning Circles. 
This Online Course involves Reiki Attunements, Personal Mentoring and Online Training.
---
Intuition Training: Advanced Energy Kinesiology
~ Coming Soon
The Intuitive Learning Circle Method identifies and restructures the subtle energy fields to function more appropriately in unity with a person's Soul or spiritual being. Each module encompasses a wide range of subjects that integrate higher levels of consciousness, health and oneness into daily experiences.
---
Intuition Training: Manifest Happiness Circles
~ Circles are ongoing. Call 505-271-4612 for information.
Advanced energy medicine and personal growth with Rheanni and the Intuitive Learning Circles to integrate essential aspects of your Soul. Transform core issues in your life – career, beliefs, limitations, identities and relationships so that you can manifest happiness. 
---
We are currently updating this website. If you have questions about any of these classes or would like to inquire about a private session with Bob or Rheanni, call Soul Resources LLC at (505) 271-4612 or (505) 603-0112
E-mail: Soulresources@gmail.com
We want your experience with our personal growth classes in Santa Fe to be as positive as possible. If you are having any difficulties with our links, downloads or shopping carts, please let us know.