Soul Resources LLC in Santa Fe, New Mexico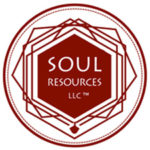 AND NOW ON TEACHABLE.COM
---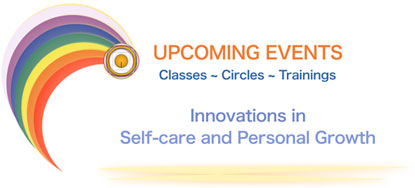 They say "for everything there is a season" and that is true for intuition training and personal growth. The summer season is an ideal time for personal growth in just about every aspect of life! Of course, everyone has their special interests, so we've laid out our classes, circles and webinars into different lines of interest.
Welcome to Self-care and Personal Growth Events for Summer: June 22nd – Sept. 23rd, 2019!
Intuition Training for Spiritual Growth

Reiki Training} Reiki is a wonderful and effective way to keep yourself balanced and feeling good… especially during times like these when the energy is so challenging. You can schedule your individual Reiki Attunement  with Master Teacher Rheanni Lightwater, CHT CKP. Call (505)271-4612.
Level I Attunements: August 3rd, or September 7th 2019. Find out more about Soul Resources Reiki Trainings in Santa Fe, NM…
Level II Attunement: call to schedule a private Attunement; Mon – Fri, 10:00am – 4:30pm. 505-271-4612.
Chakra Healing / Reiki Power Circle: This series is open to Reiki students who want to learn ways to clear and balance our most dynamic subtle energy system – the chakras. Saturday, July 27th, and August 24th from 10:30 – 12:00pm. $15 – 20.00 per Circle. Call or text 505-271-4612 for directions.
Grail Reiki Attunement: Open to Master Level Reiki Students only. Call for info 505-271-4612. Find out more about Grail Reiki Healing in Santa Fe.
Intuition and Insight

DNA Power Circle:  What do AURAS have to do with your emotional state and ability to manifest? Find out at the upcoming Introductory DNA Power Circle on Sunday, August 4th in Santa Fe. 1:00 – 4:00 pm. RSVP 505-271-4612. Space is Limited! 
$50.00 for the Intro with opportunities to participate in ongoing training via the DNA Power Circle. Call or text 505-271-4612 to register.
Communication and Manifestation

Intro to a Manifest Happiness Circle – Powerful techniques and tools for creating Health, Right Livelihood and Well-being in the New Paradigm. Saturday, August 17th, 10:30 – 1:00pm. Call or text 505-271-4612 to register.
Environment

Feng Shui / Medical Intuitive Consultations are a great way to step into  Summer! Optimum days for a Feng Shui Space Clearing during the summer are: August 2nd – 15th.  Please note: Feng Shui appointments will not be scheduled between July 8th – August 1st, 2019. Call Rheanni Lightwater to schedule: 505-271-4612.
Mental

Summer Hypnotherapy Certification Training Dates: June 29 -30th, July 20 – 21st, August 10 – 11th, 2019. Saturdays and Sundays, 10:00am – 6:00pm. Find out more about our American Board of Hypnotherapy Certification Trainings in Santa Fe through Soul Resources, LLC.
 Creative, Emotional & Self-care Programs

Awakening the Essential Self Experience Intuitive Mentoring with Rheanni Lightwater, where you'll learn how to peacefully detach from old ties that need to go while you transform harmful attitudes, emotions & energy patterns. This Basic Series of three classes includes your own copy of The Essential Self and instruction on how to use it to change the ingredients you're creating your life with. Mentoring is available online or in Santa Fe, NM. Call or text 505-271-4612 to schedule.
Energy Medicine in the New Paradigm: Coming this summer/fall!
Muscle Testing 101 – Basic muscle testing technique with energetics for self care and nutritional balance.
Muscle Testing 102 – Using the Intuitive Learning Circles with muscle testing for clearing emotional stress. Prerequisites: Muscle Testing 101 and Reiki.
Physical Well Being

SOS – Self-care for PTSD: Experience Clearing Shock and Fixations with the Intuitive Learning Circles™. Hands on workshop Saturday 10:30am – 12:00pm.  For information call or text Rheanni at 505-271-4612.
Events, Circles, Workshops and Intuition Training for Personal Growth
Santa Fe, New Mexico and Online
Since 2001, the mission of Soul Resources has been to inspire personal growth. help people navigate change and learn how to create in alignment with nature – to transform life from being organized around unhappiness to a life organized around happiness. All of our workshops, circles and intuition trainings are built around the concepts of personal responsibility, sustainable prosperity and on individual integrity. Learn more about Soul Resources, LLC…
---
Books for Intuition Training
Published by Soul Resources LLC
Gifts from the Rainforest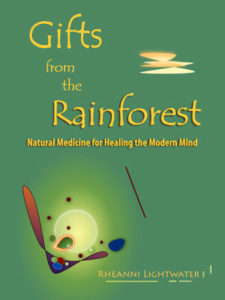 Medicine for Healing the Modern Mind
ISBN 978-0-9777080-2-4              $39.95 Retail
11" x 8 1/2" Spiral bound Manual
121 pages (53 illustrations)
Inspired by Design Therapy from the native tribes of the Amazon, the forty-nine Intuitive Learning Circles™ from Gifts from the Rainforest are healing and divination tools for anyone who wants to accelerate their spiritual growth and intuitive abilities.
♦ Find emotional balance  ♦ Deal with repetitive habits & attitudes that keep you stuck  ♦ Develop common sense  ♦ Learn to trust your gut instincts.  ♦ Receive messages from plant, animal & nature spirits.
---
The Essential Human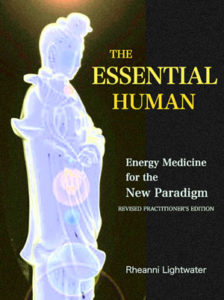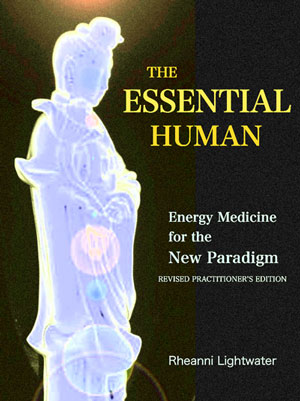 Energy Medicine for the New Paradigm
ISBN 978-1-946840-32-5              $49.95 Retail
11" x 8 1/2" Spiral bound Manual
147 pages (78 illustrations)
Explore your Souls potential through its relationship to the Essential Self, the astral field of attraction and the meridian system. 
♦ Transform harmful attitudes, emotions & energy patterns  ♦ Balance your meridians and the archetypal energies that represent them  ♦ Rehabilitate emotional sensitivity and assist trauma resolution  ♦ Reprogram spiritual and emotional resources.
---
Reiki Chakra Keys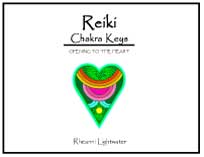 Opening to the Heart
ISBN 978-0-97777080-2-4              $19.95 Retail
8 1/2 x 11" Spiral bound Manual
49 pages (42 illustrations)
Inspired by Reiki Teachers, Angels and Guides, Reiki Chakra Keys is an energy healing workbook of 33 healing symbols and positive affirmations that clear, align, activate and balance the Primary and Secondary Chakras with your heart so that you may more easily handle all the major transformations our planet is currently going through.
♦ Learn about the chakras – our dynamic energy system and how it's changing ♦ Cleanse toxic emotions and involvement with allergies and addictions  ♦ Improve your health and outlook on life  ♦ Open up to receive guidance from Angels, Reiki Guides and your Higher Self ♦ Increase your positive energy flow!