How to Use Feng Shui For Your Home with the I Ching to Assess Your Continuing Happiness in 2019 ~
Feng shui for your home is very useful anytime you're going through significant changes. That includes changes of the season and the holidays!
In fact, in order to avoid STAGNATION, there's an old feng shui recommendation that twelve objects be moved or rearranged in some way at the change of every season or during other times of significant change. 
The I Ching or Book of Change works beautifully with Feng Shui because it follows and predicts movements and tendencies in the cosmos using a series of sixty-four hexagrams or energy flows. When feng shui for your home can go with the flow of life, it's possible to avoid stagnation and other energy problems, which helps everything work better!
For example, if your home or life is in a general state of disrepair, feng shui can help you remove disturbing influences so that your environment can support you better as it suggests in this Hexagram:
"The situation will develop new energy and inspiration once the problems are removed." Hexagram #18 REPAIR
Quick Check #1: Ask yourself this question while gazing softly at the Intuitive Learning Circle™ below:
"Do I need to remove disturbing influences from my home, yard or office?"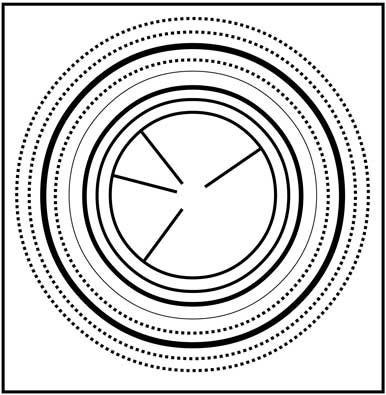 "If so, can I tell what they are and what I need to do?"
Interesting isn't? You intuitively know somethings up, but need a little help to focus in on the details of what's actually happening.

Quick Check #2:  You may already have a strong reserve of personal energy, yet need to rearrange or set up the energy of your home differently so you can optimize your chances for success in all areas of your life:
"…you have built up a strong reserve of potential energy. Good fortune." Hexagram #26 POTENTIAL ENERGY
Ask yourself:
"Do I need to rearrange something in my home to optimize my potential for success? If so, can I tell what it is?"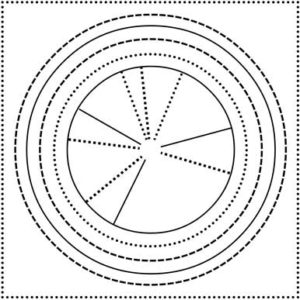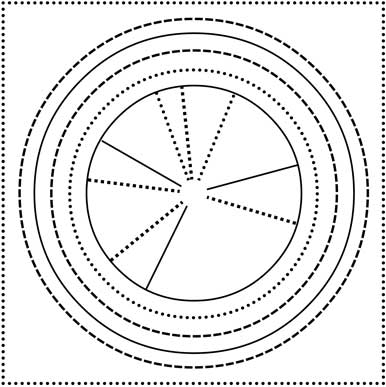 Congratulations! 
You took some quick steps to upgrade the energy in your environment. You may want to Subscribe to our Ezine and get regular I Ching Energy Updates to keep you in the flow!

Additional Feng Shui for Your Home:
~ The following exercise goes into more depth about issues in your environment that may be affecting you without your conscious awareness ~
Some people don't know that feng shui can also help you to correct instability and "take apart" destructive patterns that are causing you and your family harm. Those patterns may have been a part of the family dynamic for a very long time. 
Once the imbalances are corrected in your environment, personal growth happens more easily and effectively. Good health is supported. Your sense of timing improves, chaos is reduced and changes in life direction are more easily achieved. A private consultation is often the best, however, there are some things that you can do on your own. To help you, Kuan Yin has inspired this short Transformation Game.
Going through this process can help you evaluate whether or not your home is providing a stable and healthy environment for you. Plus, you could get some inspiration or possible remedies to support your happiness.
Simply gaze softly at the symbols while you consider the questions that accompany each of them. Doing so will help you to uncover hidden information about how your prosperity or sense of "home" is being impaired (it will also work in your office).
Step One – Relax and Tune In:
Begin by getting in the correct mindset to receive intuitive information. Gaze softly at this symbol while you repeat the following affirmation for a minute or two:
"I ask my intuition to reveal hidden information about imbalances or interferences in my home that are causing me, my business or my family harm."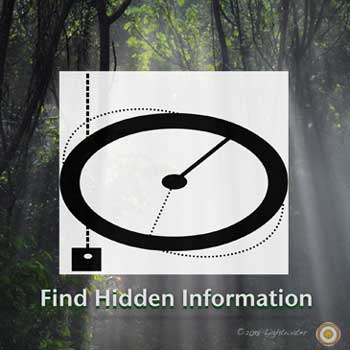 They say that intuition is easier when all of the senses are balanced. So relax with this next Circle and adjust the volume on your senses – some may be turned up too high and some too low. You can bring them into balance by adjusting the levels.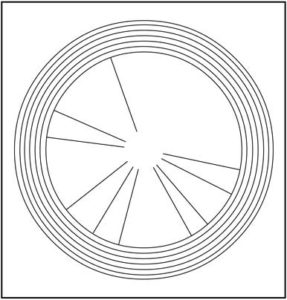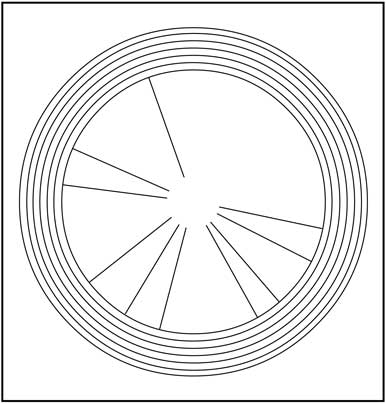 Step Two – It May Be Time to Review the Intention for Your Home:
"The opportunity to change a situation from STAGNATION to progress is at hand. It will not happen of its own accord. A strong and continuing sense of purpose is necessary to achieve and maintain the greatest possible heights of success." ~ Hexagram #12 STAGNATION
[You might want to get a notepad to write on and see if you can find at least twelve objects that you can move, rearrange or remove as you go through the rest of this game.]
Use this Circle to slow down some more and become aware of your actual, physical, home environment. On your pad of paper, see if you can formulate a clear intention for what you would like your home to do for you at this time in your life.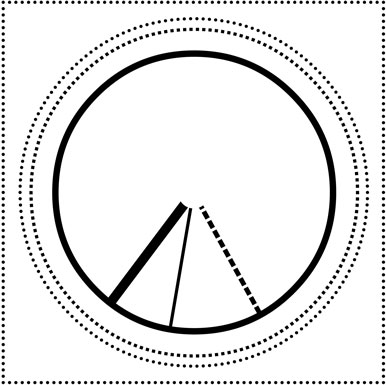 Now, briefly review each room and remind yourself about what's really important about the function of each room. What happens there and what purpose does that room serve for you and/or the family? You might also want to think about how a change in the season might affect each room.

If your mind goes blank, or you're having trouble accessing clear intuition, use this Circle to melt away any disharmony or resistance. It can help to imagine the room softening and moving around. Wait until your vision stabilizes.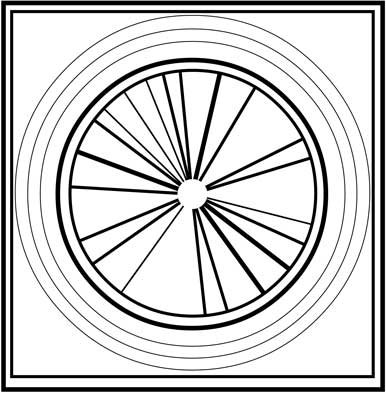 Step Three – Get Specific:
Once you've briefly gone through each room and feel ready, use the wisdom from this I Ching Hexagram to move on to the questions below that will help you identify more specifics:
"Order can be brought to chaotic situations, Because you are now unusually familiar with the elements involved in the object of your inquiry, you can evaluate and arrange them in whatever way necessary to achieve your aim." ~ Hexagram #64 BEFORE THE END

Question #1 Trust your initial response to the questions ~
"Are there pockets of negativity or STAGNATION collecting in my home?"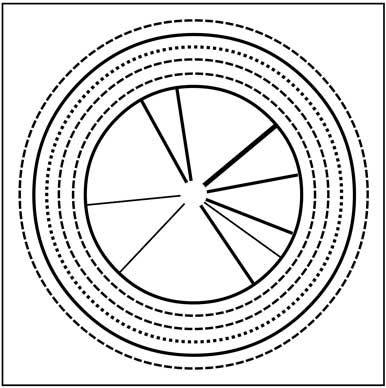 "If so, can I identify where they are located? Do I know what needs to be done to remedy them?"
If no, continue to Question #2.

Question #2
"Am I experiencing poor communication or lack of co-operation where I live?"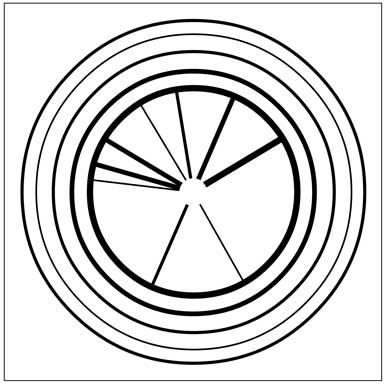 "If so, can I identify the source of where it's coming from? Can I get an idea of what changes are needed?"

 Question #3
"Are there any objects or elements out of balance that are causing mental, emotional, financial or physical difficulties?"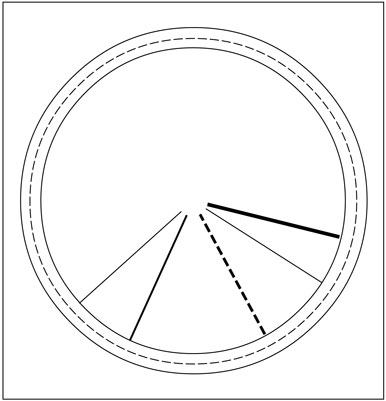 "If so, can I identify how they can be brought into balance?"
"Does something need to be moved, reorganized or completely removed?"

Question #4
"Could I benefit from being more grounded and present in my own home?"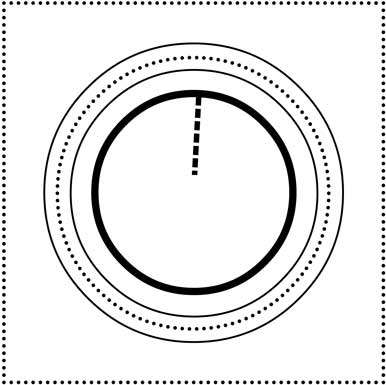 "If so, can I identify the source of what the problem is?"
"Does something need to be moved, reorganized or completely removed to help me be more grounded?"

Question #5
"Is there any interference with productivity?"
"If so, can I identify something that needs to be moved, reorganized or completely removed in order to help me be more productive?"

Question #6
"Is my health or prosperity struggling because of disharmony in my  environment?"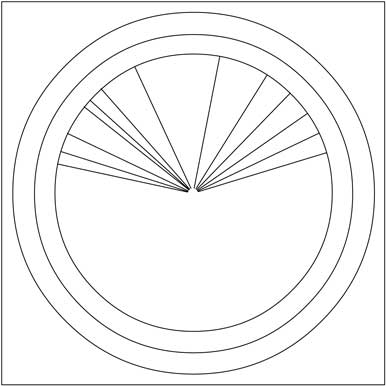 Does something need to be moved, reorganized or completely removed to restore harmony?"

Question #7
"Is there anything I need to know about my environment that is preventing me from heading in the right direction to accomplish my goals? Can I get a sense of what that is?"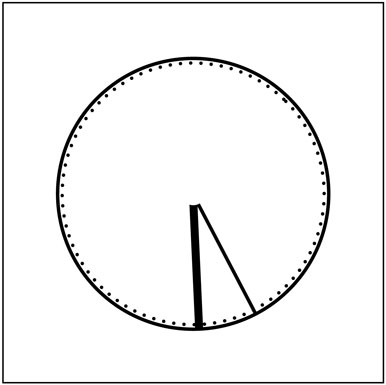 "Is there anything I can add to enhance the love and light available in my home?"
"A change is occurring, whether in your own objectives or in the situation around you… By adapting to the realities around you at this time, you will find peace of mind and success." ~ Hexagram #17 REPAIR

Question #8
"Is my environment safe and does it have adequate protection? Is there anything I need to do to be certain that it's free from harmful or interfering energies?"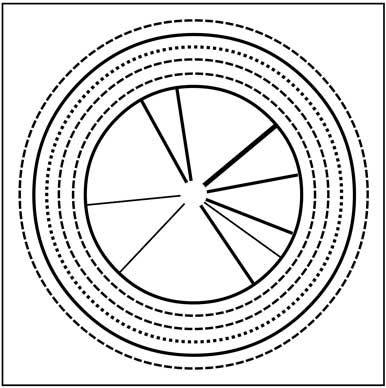 Question #9
You can use this Circle to review the feng shui for your home to see if you have come up with at least twelve items that can be moved, removed, or added to accommodate the changes that you are currently experiencing.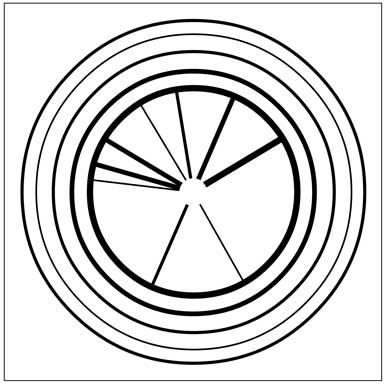 Congratulations! You now have a lot more information about how feng shui for your home or office can be helpful in achieving your goals.
---
Reiki Master, Hypnotherapist and Medical Intuitive, Rheanni Lightwater specializes in space clearing and Feng Shui in Santa Fe NM and also serves the Albuquerque, Rio Rancho and surrounding New Mexico area. She also creates colorful Feng Shui Healing Art to enhance the chi and empower your intentions.
---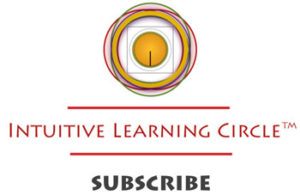 An appointment with Rheanni lasts between one and three hours, depending upon the property and the circumstances surrounding it. Rates are $100.00 per hour. A complimentary initial telephone consultation is available.
Call to make your appointment today:
Rheanni Lightwater CHT, CKP

business (505) 271-4612
Soul Resources, LLC – Santa Fe, New Mexico
Email: soulresources@gmail.com
---
Disclaimer:
This Transformation Game should not be considered as an exclusive method of treatment. The appropriate medical or psychotherapeutic authorities should be consulted for the diagnosis and treatment if there is any medical or psychological condition. The information and practices described on this website are best considered as an adjunct to orthodox medical or psychological treatments.