Understanding How the Second Chakra is Involved in Creating Internal Safety ~
The Second Chakra Is Deeply Connected to how well we Nurture and protect ourselves.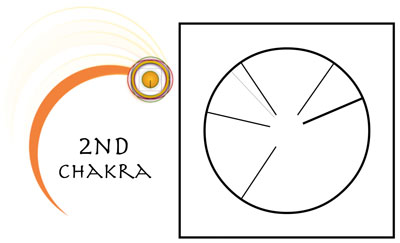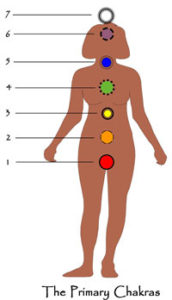 Your 2nd chakra is located approximately 2-3 inches directly down from your navel.
It's the energy plexus where emotions, digestion and immunity all come together. When it gets out of balance or entangled with toxic pollutants from all those sources, your physical, emotional and spiritual health can be impacted in a negative way.

---
Creating Internal Safety is based on SOS Mind Exercise #8: Setting Up a Safe Space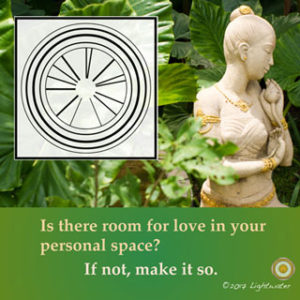 The environment in your second chakra is very important to your self-care and emotional healing. When it's balanced and healthy, it transmits a vibrant orange energy that attracts belonging and support. It's also your creative center, the place where you generate your personal mana or creative energy. If it gets stagnant or caught up in emotional entanglements, your physical, emotional and spiritual health could suffer. Instead of creating personal growth, you might get stuck in co-dependency or start creating toxic conditions for yourself without knowing why or what to do about it. If this sounds like something that you've been experiencing, you can do something about it.
In Creating Internal Safety, you'll be utilizing your intuitive insight to implement very simple changes that can make a world of difference in how you're creating internal safety in your personal space. You'll discover that your intuition and unconscious mind are much more aware of whats going on than your conscious mind is!
Go through this mind exercise by reading each step and then gazing softly at the Circle that goes with it to gain insight about what creative changes you can make in your internal and/or external environment that will help you.
---
1. The goal of Creating Internal Safety is for you to get clarity about how well your personal space is supporting you and what you can do to make improvements. You might get insights about your body or your external environment. After all, they are connected.
First, take some time to slow down while you gaze softly at the Circle. Breathe in and out several times. Drop your shoulders. Relax your jaw.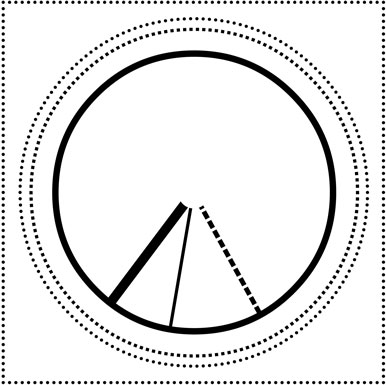 Now that you're relaxed, imagine you can see the space within your Second Chakra (remember, that's located about 2″ below your navel).
Zoom in, like a camera. See or sense it moving in slow motion.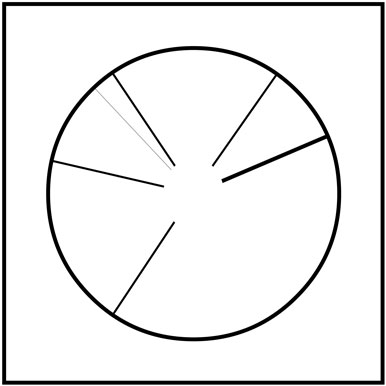 What do you notice? Go ahead and make notes about what you sense.

2. Gaze at this Circle and ask for help so that you can get more aware.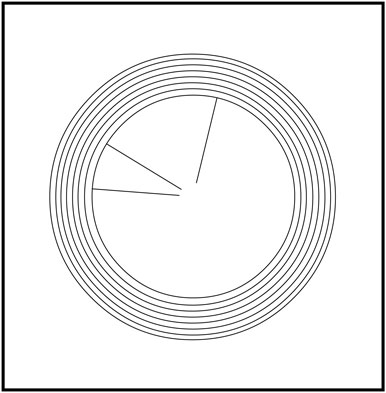 Is there anything in your personal space or immediate environment that could be triggering an unsettling reaction in you?
Is something missing? Is something present that shouldn't be?

Is there toxic build up?

What else do you notice that doesn't seem right?

3. Physical objects in your external space carry a lot of energy through them, especially if they have been gifted to you or are second hand pieces. These could be books, equipment, furniture, pictures and other objects of art. Are there any objects in your home or office that are having a negative effect on you? If so, can you identify them?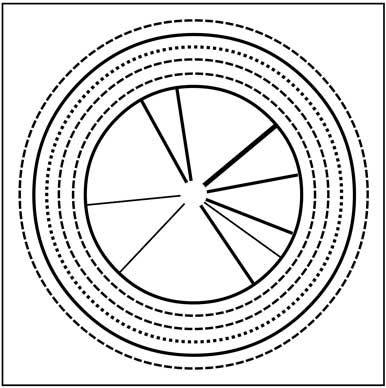 What would remedy the situation?
Does something need to be moved, rearranged, cleaned or removed completely? Can something be brought in to remedy the situation?

4. You could be preoccupied by things that cause you to be anxious. Let this Circle help you relax and answer these questions:
"Is there something I can let go of that will help ease the situation?"
"if so, what is it and where is it located?"
"Am I internalizing anything?"
"Is there anything else?"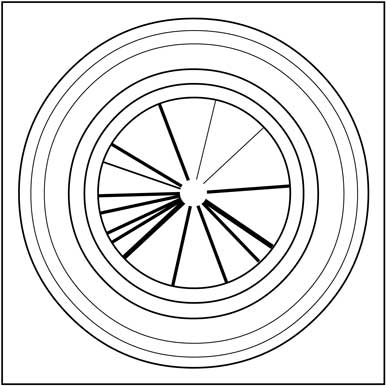 4. What emotion is running through you? Is it throwing you off balance?
If so, are you experiencing any emotional compulsions, obsessions or phobias?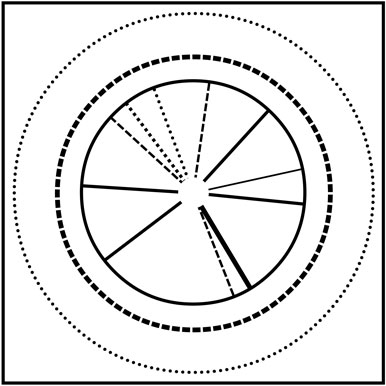 6. Is there anything else that's irritating you?
Identify it if you can.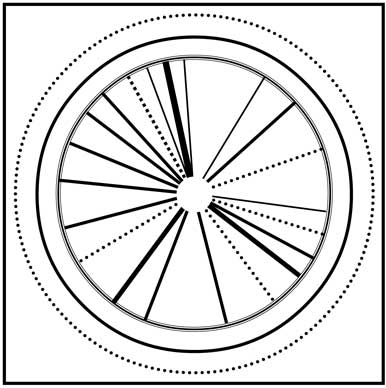 What will remedy the situation?
Does something need to be moved, cleaned, cleared or rearranged? Does anything need to be removed completely?
Is there anything else?

7. Is there anything that you could bring into your space or your diet that would help you be happier or more creative?
Would anything increase your good health or emotional stability?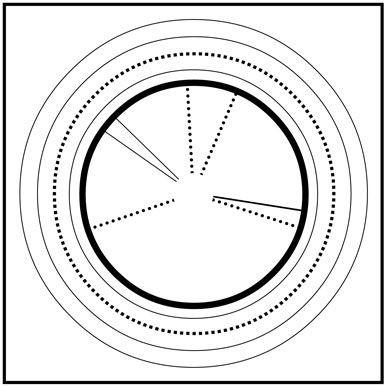 Could anything be done to increase your sense of safety?
What might you add that would bring more beauty into your space?
Congratulations! You can finish Creating Internal Safety by closing the door to any old pathways to suffering. Then remind yourself that your personal space belongs to you. How you take care of it has a profound effect on the rest of your life!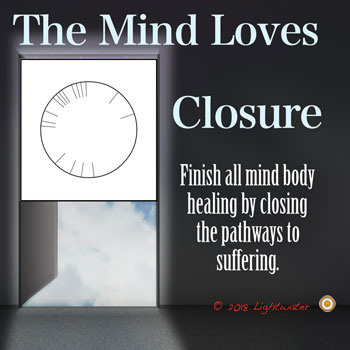 ---
More Help ~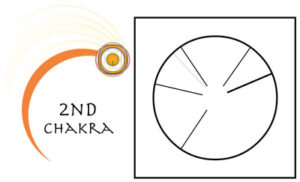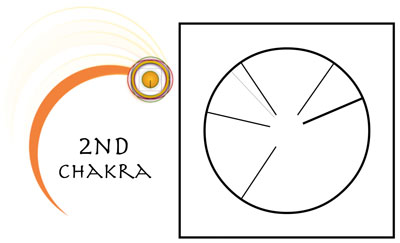 ---
Contact Us ~
If you feel that this Mind Exercise has helped, but hasn't addressed all of your needs, Rheanni Lightwater, BFA, CHT, CKP is an expert in the art and science of soul retrieval, chakra clearing and transmuting past life karma.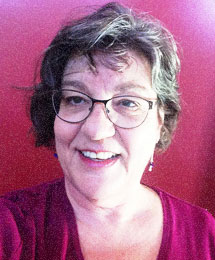 She has 19+ years experience in energy medicine and environmental energy clearing. Contact her if you still feel stuck, confused, or overwhelmed.
Ms. Lightwater's mission as a Mind Body Healing practitioner is to assist people in creating vibrant health, happiness and prosperity. Contact her at 505-271-4612 or email:
soulresources@gmail.com
---
Disclaimer:
This mind exercise should not be considered as an exclusive method of treatment. The appropriate medical or psychotherapeutic authorities should be consulted for the diagnosis and treatment for any medical or psychological condition. The information and practices described on this website are best considered as an adjunct to orthodox medical or psychological treatments.